Shower Refinishing Eugene Oregon
Chances are your shower doesn't look as immaculate as it once did when you first purchased it. However, before making the leap to purchase a new unit, Bathcrest offers a top-of-the-line refinishing service that makes your shower look as good as new, if not better. Refinishing your shower rejuvenates your unit while creating an environment you're pleased with. The service from start to finish is hassle free, and non-invasive process. The team at Bathcrest, as well our group of skilled repairmen who can resurface your appliance in one day, leaving your schedule uninterrupted, with more time to enjoy the results. Bathcrest-quality resurfaced showers are beautiful, and a result of 30 plus years in the business, applying our superior craftsmanship and skill ensures a job well done. Whether residential or an apartment complex, we can come to you and get starting on transforming your bathroom.
Our results are always well executed, and we promise you a unit that is shiny, pristine, and a pleasure to use. In addition, we are present and ready to answer any of your questions before, after, or during your resurfacing so you are completely satisfied with the end results. Refinishing your shower is also a cost efficient, eco-friendly alternative to buying and installing a new unit, without having to compromise on quality. Resurfaced showers after being refinished are easier to clean, a pleasure to use, and restores their overall appearance. Refinished units also protect from additional damage while enhancing your unit. We revamp your shower, turning them into the highlight of your bathroom, and erase evidence of use such as rust, holes, or staining, to provide a shower that looks brand new. Our services are the best means to spruce up an old-guest bathroom without paying for an entire remodel, increasing the value and look of your home. Bathcrest ensures both durability and protection from future use by holding our work to a high standard.
We put pride, professionalism, and craft into all of our services, regardless of size or time. Our results are a testament to these values, with numerous customer reviews that speak to our work and technique. Bathcrest believes any job worth doing is worth being done right the first time, and we are able to deliver consistently reliable and breathtaking results.
The Process
Bathcrest takes pride in our units and craftsmanship by providing you with a service that goes beyond other fly-by-night repairmen. Most shower units that we remodel are made of fiberglass, which we address slightly differently than we do tub refinishing. We sand down the unit, allowing for the paint and pigment to stick, while making sure that your results will last. We then use an adhesion promoter to further guarantee your unit's longevity and ensure the mechanical adhesion process. We also address other additional structural issues, such as crazing, the appearance of tiny cracks on the surface of your shower and prevent such issues from occurring in the future. Then extraction fans are used to be certain that our work will dry within 48 hours. The focus is on results that not only look beautiful but perform well and last for an extended period of time. At Bathcrest, and our dedication to craftsmanship and pride in our product is behind every job we do and are equally passionate about resurfacing and fixing units as those who hire our full service.
Professional Cleaning Services
Unsure of what state your appliance is in? In addition to refinishing, we also professionally clean your shower, providing you with a unit that is beautiful, clean, and pristine. Bathcrest offers cleaning services that save you the cost of a refinishing treatment while restoring the appearance and cleanliness of your unit. But first, send us a picture, and a representative from Bathcrest can help guide you as you determine your next course of action. Our professional cleaning services are as thorough as our other services and are dedicated to ensuring your satisfaction. Newly cleaned units give a new life to old, worn units, giving them a much-needed facelift, while saving you money. Additionally, freshly cleaned units are safe to use immediately after, whereas during shower resurfacing, our work has to cure for up to 48 hours.
Refinishing and Remodeling
While refinishing your shower may be a more detail-oriented process, our team is well-equipped to service both you and your appliance. We provide service and support throughout as well as after our service, reinventing what you expect from your shower. the repairmen working with Bathcrest are professional, hardworking, and provide you with a unit that looks brand new with no unnecessary mess. Looking to update the aesthetic of your bathroom? When resurfacing your shower, there are also a variety of colors to choose in order to best fit your preferences. Bathcrest enables you to take advantage of your already existing shower by providing you with a resurfaced unit that reinvigorates your restroom. The team at Bathcrest are available throughout the refinishing process to address any concerns or answer questions, and are here to provide advice, quotes, and additional assistance. The final product is an immaculate unit that enhances both the look and value of your home while boosting functionality. Our work not only looks stunning, but adds a layer of protection, functionality, and ease-of use, to give you a unit that enhances your overall restroom. We can come to you, and service the Eugene, Salem, Oregon Coast or Southern Oregon areas.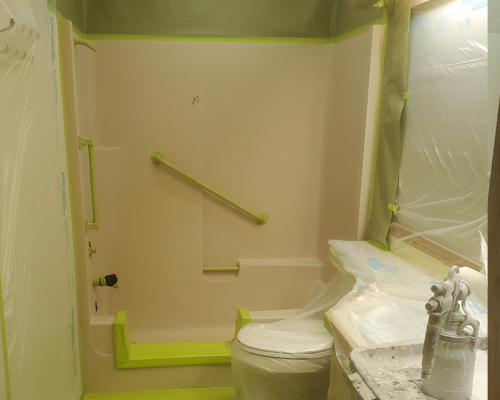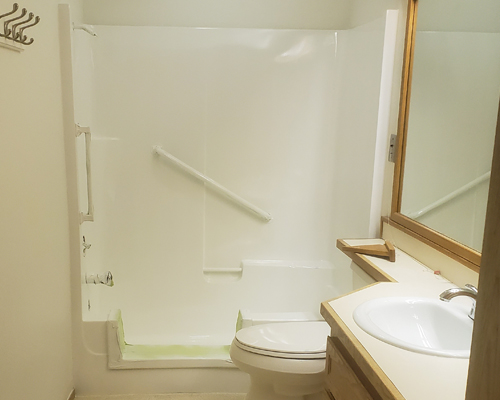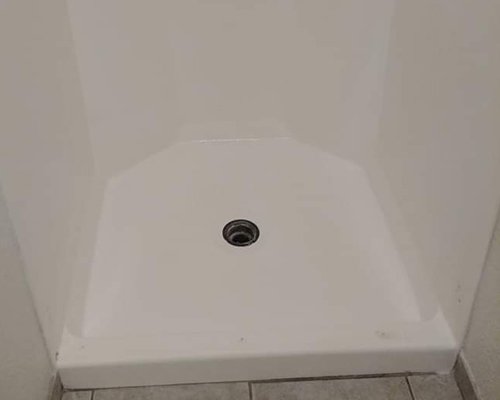 Your Best Choice in Shower Refinishing
At Bathcrest we are dedicated to our product, and consistently produce results that leave clients happy and satisfied. Our passion goes beyond the work, instead focusing on our craftsmanship and work ethic, set on going the extra mile to provide a full service to provide units that are both pristine and functional. Still have some questions? You can contact us by email or phone, where you can speak to a representative, request a quote, and begin the process of refreshing your restroom, so you can feel confident enough to show it off.
Call today for a FREE Estimate
or send us a photo and we'll send you a solution below!