Bathtub Refinishing Eugene Oregon
Refinishing your bathtub not only gives your appliance a new life, but also enhances the presentation and finish of your tub. After our services, your unit is easier to use and clean, making for a better over all experience. A refinished tub adds to the aesthetic appearance of your bathroom at large, boosting its overall look and feel. By refinishing your tub, you improve the quality of your restroom and home, but at a fraction of the cost to replace an already existing unit. We give your old appliance a fresh facelift that performs as beautifully as it looks, and our 30 plus years of experience make us qualified to refinish your bathtub with quality service that is non-intrusive and always well done.
Our team believes a job should be done right the first time, and our committed work ethic is reflected in our results. We sell a quality service with repairmen who work with you to provide results that are not only of a high caliber that lasts for years to come. Interested in our work? Our work speaks for itself. The team at Bathcrest wants to take back your bathtub and encourage you to make it the main focus of your restroom. We have a host of customer testimonials and images that reflects our work. Also, feel free to explore our site, as well as a gallery featuring our previous jobs. You can contact us via email or phone where we can answer any of your questions regarding bathtub refinishing. We service the Salem, Eugene, and other Southern Oregon areas. We can accommodate any living situation, from residential living to an apartment complex, and come equipped with a solution
Bathcrest puts emphasis on a job well done, utilizing our 30 plus years of experience and craftsmanship for results that are equally breathtaking and functional. We have the customer reviews and reputation to vouch for our work and are the best option for bathtub and shower refinishing.
Refinishing and Remodeling
Has your bathtub seen better days? Are you embarrassed to show it off, or use it? Bathcrest can resolve your concerns by refinishing your tub to give your unit new life. Bathtub resurfacing not only improves the overall condition of your appliance, but also allows you the opportunity to refresh the look of your tub. We refinish your tub based on the color you prefer, weather ivory or arctic white. The team at Bathcrest wants to provide you with an outcome that not only functions well but matches your personal décor preferences. We take your tub or tile to transform your bath into something so gorgeous, it will look bought a new unit straight from a manufacturer. As always, we assure impeccable quality, and are able to repair any additional problems your tub may possess, such as staining, rough or damaged areas, rust, and holes. Our residential or commercial resurfacing is superior to other services and has the experience and reputation to vouch for our work.
When you hire Bathcrest to refinish your tub, expect timely service, a collaborative relationship between you and the team, and repairmen who work both quickly and efficiently. A remodeled tub is a pleasure to use and becomes the focal point of the entire bathroom. We also offer some customizable features to meet your personal decorative requirements. By saving you up to 80% of the cost it would require, not only are you receiving quality care and services, but an additional return on investment. Our refinishing services give new life to a unit you already love, while sparing your wallet. Additionally, refinishing your unit is an eco-friendly means to cut down on your carbon footprint. Browse our site for examples of your previous work as well as customer reviews, we would be happy to service you.
The Process
We are dedicated to the craftsmanship and quality of our product and have pride in our work. We provide a full service and go the extra mile to ensure your satisfaction. First the tub is thoroughly cleaned so our work can stick to your unit. Next, we prime the tub to ensure that our results will last. The tub also sanded beforehand, and then an adhesion promoter is added. Once the unit is fully prepped, we address any holes or other structural problems. Then, after we paint the tub, we allow it to cure overnight, up to 48 hours, and then return the next day to ensure that your tub is ready to use, before finally reinstalling the tubs hardware, as well as re-caulk the unit. Bathcrest offers more than just painting when resurfacing your tub and are passionate with providing lasting results that perform as good as they look. Not only is our work of a high caliber but is affordable and adds years of use to your existing unit.
Professional Deep Cleaning Services
Unsure if your unit needs refinishing? Our team can visit your residence and determine whether your appliance needs resurfacing or a deep, thorough clean. We charge less for our professional deep cleaning surfaces, while providing you with a newly cleaned unit that looks as fresh and new as when first installed. After a professional deep clean your unit is free to use immediately after, instead of the waiting process required when refinishing a tub. You can also send us a picture of your appliance and we can address the problem and send you a timely response regarding different courses of action.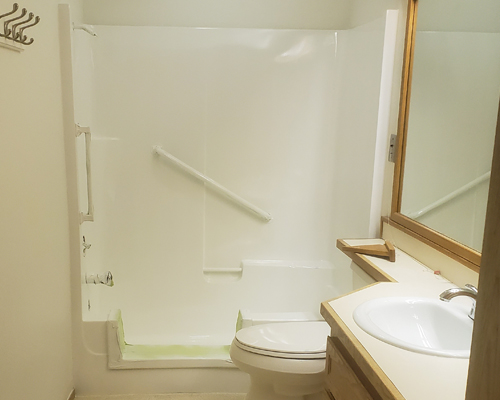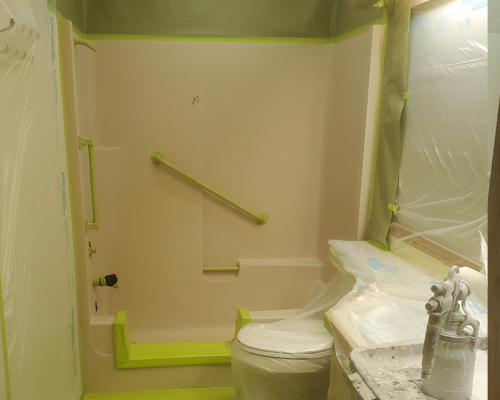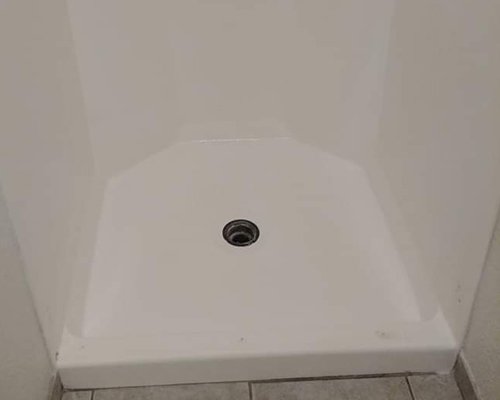 Why Bathcrest
We're qualified, we're passionate, and we deliver. We are so reputable that factories call us first with questions, because we make units like brand new. We also lend that same expertise when servicing your unit. Bathcrest provides you with the best utmost service when remodeling your appliances and are your best option when it comes to bathtub refinishing, because we take the extra steps to ensure longevity in your unit. We specialize in transforming your bathroom into a showpiece of your house and want you to admire your tub instead of concealing it. Call us today!
Call today for a FREE Estimate
or send us a photo and we'll send you a solution below!