Shower Repair in Eugene, Oregon
Bathcrest is the shower repair expert in Eugene, Oregon. With over 30 years in the bathtub and shower repair business, we have seen our share of shower surround repairs, shower floor repairs, and one-piece fiberglass shower repairs. With our time-tested methods, you often end up with a shower that is more durable and more well-finished than it was from the factory. That is the difference between what you get from an assembly line and the work of a master craftsman. If you need that masterful touch for your shower, give Bathcrest a call today.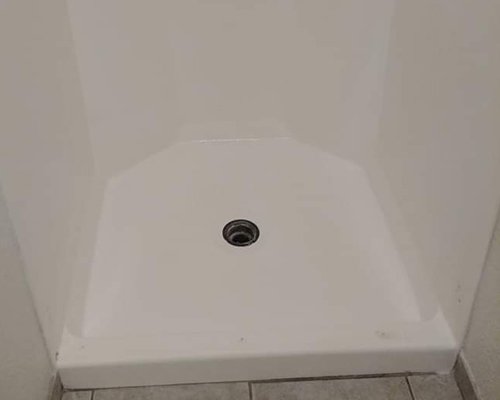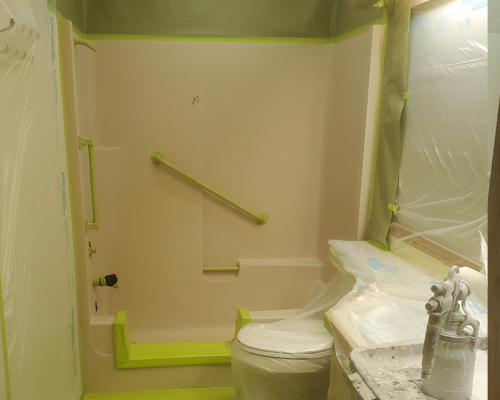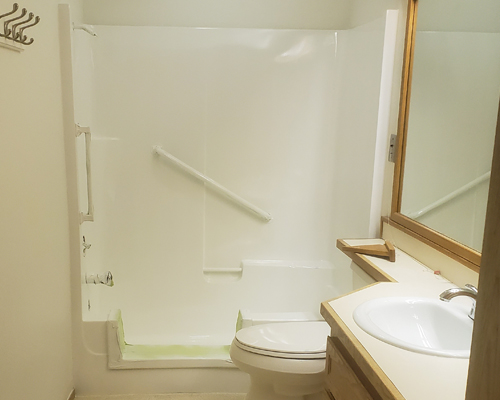 We go our start doing fiberglass shower repair in Eugene, Oregon, and it's still some of the most rewarding work we do. Fiberglass repair can come out looking pretty nice, or it can come out looking like an attempt. At Bathcrest, we don't make attempts. We just deliver some of the best fiberglass tub repair work in Eugene, Oregon… guaranteed.
The beauty and durability of porcelain are legendary, but when it does get damaged, the necessary repairs can be too much for even experienced contractors. As in fiberglass showers, there are degrees to which you can affect a repair… we aim for "pretty much perfect," and it shows.
Acrylic Shower Repair & Formica Shower Repair
Do need tile shower repair? Do you have damaged formica? We are experts in fixing all sorts of shower damage. We are more than happy to take a look and your issue and give you a fair estimate, discuss the timeframe of the job, and get started as soon as possible. That's good, because shower floor repairs in particular can be especially urgent. If you notice a shower floor leak, don't wait. Call Bathcrest.
Call Bathcrest today at (541) 689-9335 for a free, no-obligation estimate.
Bath Crest specializes in repairs chips, scratches, cracks, and holes, in porcelain, fiberglass and acrylic.
Call today for a FREE Estimate
or send us a photo and we'll send you a solution below!